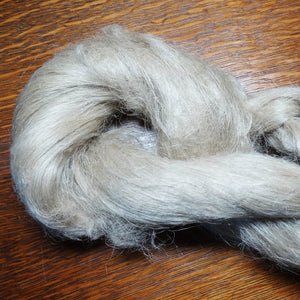 This is beautiful extra fine long line flax in a soft honey brown.  These fibers are their own natural length and have not been chopped.  This flax comes from The Netherlands.
Color - Natural Honey Brown 
Weight - About 4 ounces
Care Instructions - Machine wash, lay flat to dry.